Announcing Pre-Order is live for our special very limited
Witch's Brew Dark Roast
We are excited to offer this limited-run "micro-lot blend" that we created exclusively for Halloween 2020!
This is our finest 100% Colombian Arabica coffees blended from the Restrepo, Cali and Darien region family farms in our mountains of Colombia.
Discover taste notes of red fruits, tangerine, red wine, caramel, dark chocolate and slightly scorched brown sugar.
We do not have that much of this blend so it is likely to sell out early. Like the mist on the moors, soon this delightful coffee will be gone!
Ships October 1st - click here to preorder now!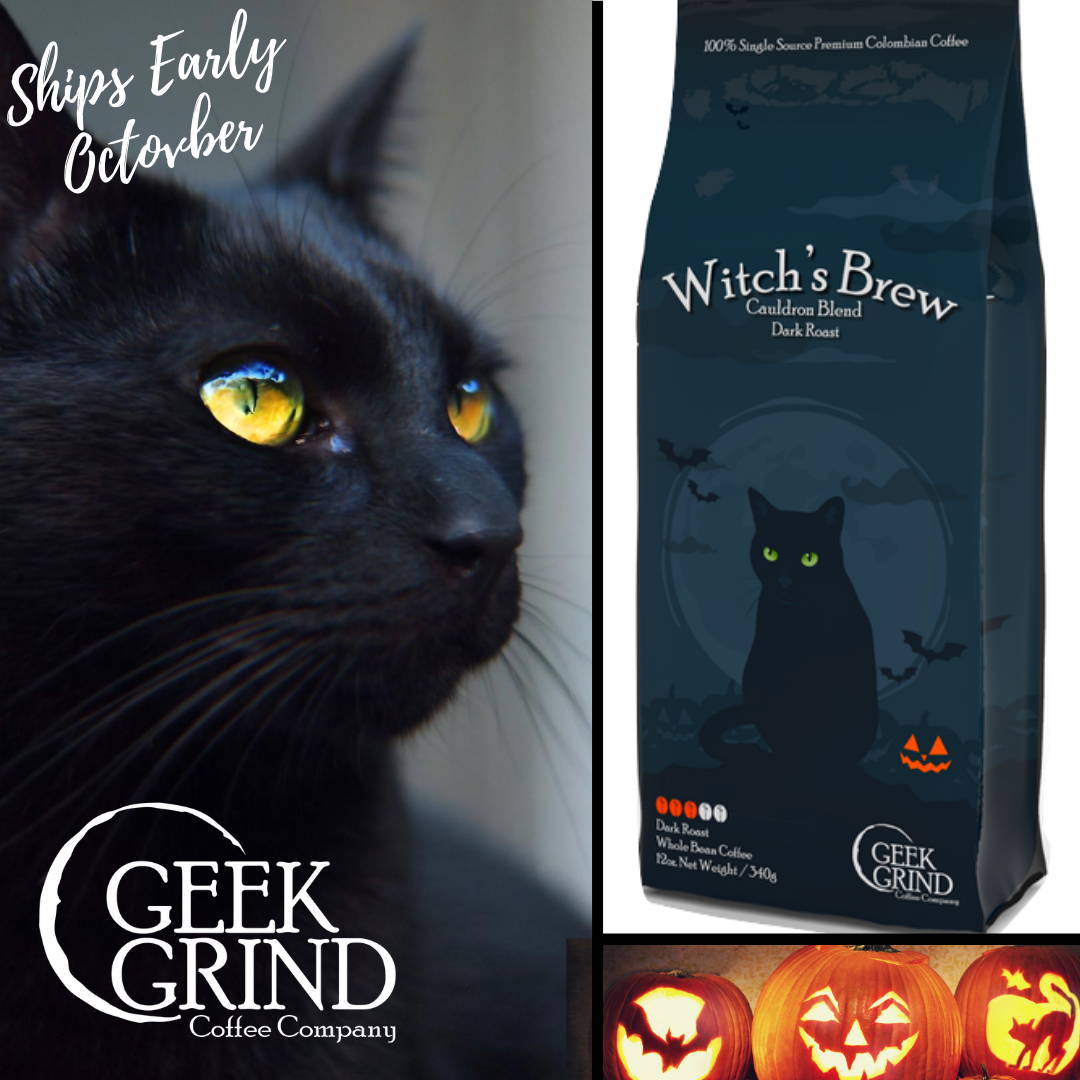 Announcing Pre-Order is live for our special very limited
Dark Harvest Pathfinder Medium-Dark Roast
Go Boldly But Step Lightly-
Under the Harvest Moon
The Gourd Leshy is one of nature's most verdant watchers, keeping the fields safe and protected while awaiting the harvest moon of fall. Beware his wrath lest you attempt to damage his fields as he hides in his gourd form ready to defend his lands.
This robust blend we call Dark Harvest celebrates his vigilance with taste notes of tangerine, sugar cane, and green apple. Just as the spirits protect our coffee farms high in the mountains of Colombia, the Gourd Leshy does the same as Halloween approaches. Dark Harvest is here to remind us with every sip that there is more than meets the eye in the autumn fields of gold."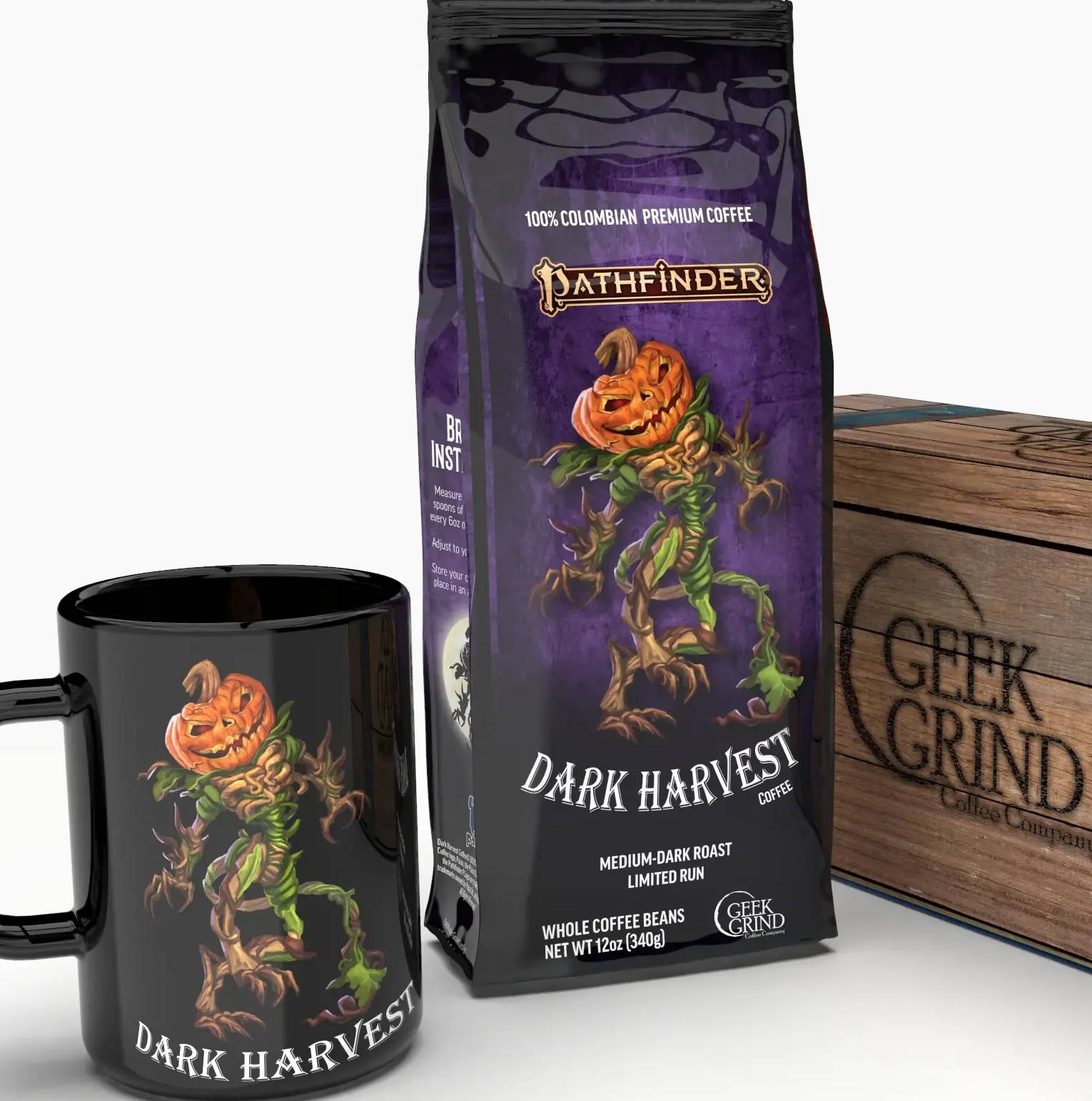 Watch us create our coffee in Colombia below!
100% Super Premium Colombian Coffee
We Hand-Pick Coffee In The High Mountains
We Have Exclusive Access To Micro-Farms
We Create The Blends In Our Coffee Labs
We Roast Fresh Beans In Small Batches
We Rush The Coffee To Your Cup